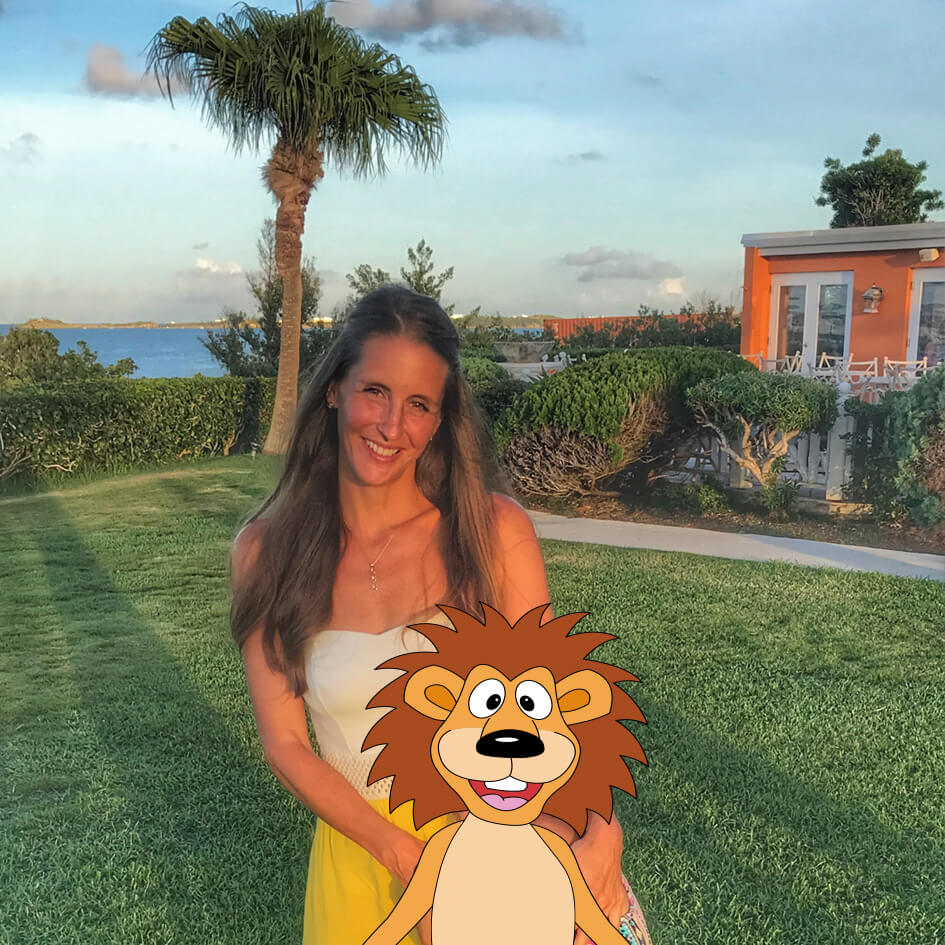 Melisa Meccage
Melisa is our resident expert🤓 on all things performance and human development. She draws on her 20 years of helping to develop elite 🥇athletes in bringing our book themes to life through practical application in our journals📓.  She is an accomplished pianist🎹 having learned through the Suzuki method as a child and is the creative around all our Zag the Zonkey music🎼! She also creates and produces various stories📚 and content throughout the year. In addition, she leads all the Zag the Zonkey team building programs for schools🏫, teams, and corporations.
Melisa Meccage(formerly Miller) was an All American & Big Ten Player of the Year🏆 for the University of Iowa Hawkeye Field Hockey👩‍🦯 team. She was a member of the Under 21 USA National team and was named to the USA 🥇Senior National Team in 1997.

Melisa then enjoyed a long coaching career at the University of Virginia, University of Iowa, and Princeton University💯. For nearly 15 years at Princeton🐯, she was privileged🙏to recruit and coach the nation's most elite students🤓 and athletes🥇 alongside her former Hawkeye teammate and friend, Kristen Holmes. While at Princeton🐯, their teams continued to build on the hockey👩‍🦯 excellence established by Coach Beth Bozman and the many talented athletes. From 2003-2016 the Tigers went on a tear winning 13 Ivy Titles🏆 which was topped only by a 2012 NCAA National Title🥇. The 14 year run was considered one of the most dominant stretches in the history of Ivy League sports.

As a coach, Melisa was focused on development and commitment to the whole person. Foundational and unique to the Princeton program was their adoption and implementation of Performance Sciences. Melisa spent years mentoring many of her athletes through the program which was designed to provide a framework for performance optimization. Melisa draws on this coaching and mentoring experience in building out the Zag the Zonkey journals as well as leading the Zag the Zonkey team building programming for teams and corporations.

Melisa retired from NCAA coaching in 2016 to pursue her passions at the company she founded, Zag Sports Tours🌎, and to continue to shape her own 4 kids. She also founded LeadHer Sports in 2017 which focuses on speaking engagements and programing based on girls leadership, performance, character, and sports training for girls🦸‍♀️ aged 5-12 years of age.👍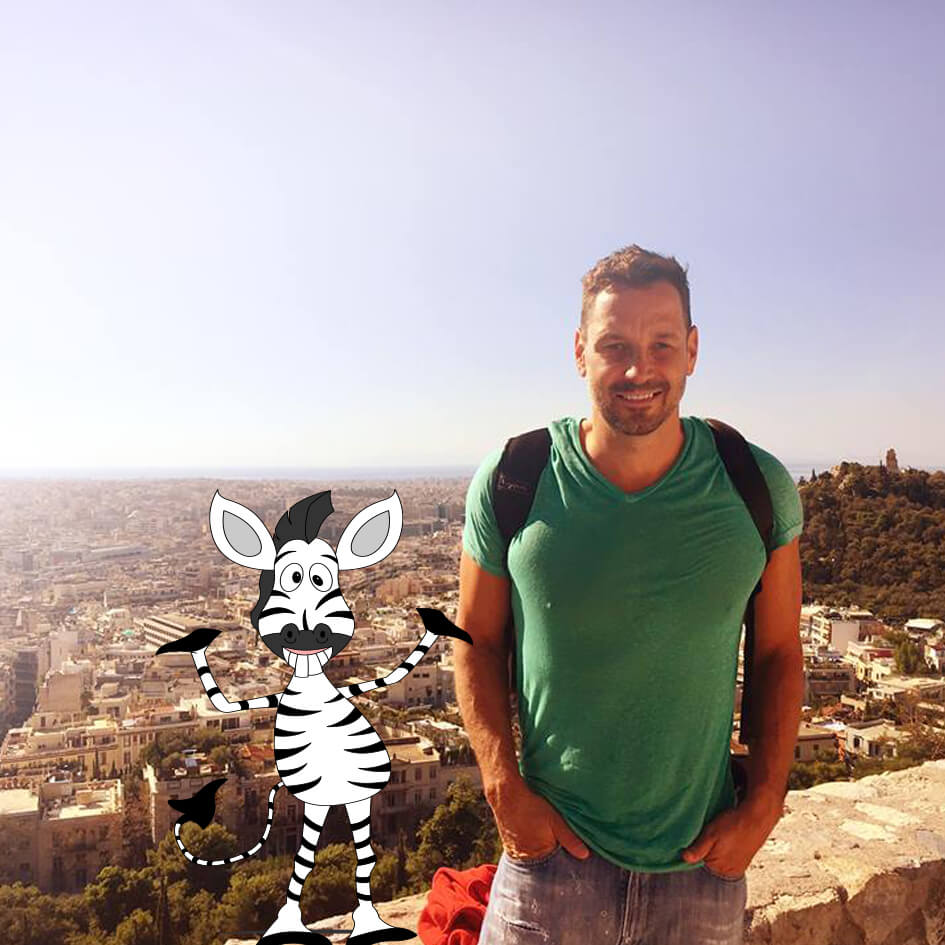 Jeremy Meccage
 Jeremy is responsible for developing and writing book📚 topics and stories. He is also responsible for character development.  An amateur artist🎨(this might be a stretch😆), Jeremy produces and directs all art and media🎥 related to Zag the Zonkey subscriptions and marketing. He also leads all strategic planning📅 and marketing for the Zag the Zonkey project.
Melisa co-founded Zag Sports Tours with her husband Jeremy Meccage. Jeremy was drafted by the LA Dodgers.⚾ out of high school and was a 4 year starting pitcher⚾ for the University of Iowa Hawkeyes. After college, he was again drafted by the Dodgers, but unfortunately sustained a shoulder injury only weeks after signing. He underwent surgery and continued to rehab while living in Argentina. He signed with the Detroit Tigers⚾ but his shoulder never regained its full potential👎. After being released, he closed out his career with the Brasschaat Braves where he played professionally in Europe for a season.

Jeremy received his MBA 👨‍🎓 from the University of Iowa after retiring from professional baseball. While purusing his MBA he served as an intern for Performance Sciences, Inc. which was on the cutting edge of human performance. Jeremy was also a case study for the program as a player. While the company closed and reorganized, its legacy of concepts have lived on through elite institutions like Princeton University, Whoop, Inc., Blue Hope Advisory, Author and Speaker Dr. Molli Marti, WorldMaker International, and through our Zag the Zonkey project today.
In addition to Zag, Jeremy was the pitching coach⚾ for Princeton University's Baseball Team for 10 years where he was fortunate🙏 to have coached nation's best🔝 and brightest baseball players. Seven players from those teams ended up playing in the Major Leagues💯 for various time periods. He comes from a coaching family. His Dad was a high school and college baseball and basketball coach. His brother is an assistant coach for the Pittsburgh Pirates. His sister and brother in law are both high school and college basketball coaches. Jeremy continues to coach his two sons as well as provide advanced training for developing players.

Jeremy also developed a video 📹analysis company in 2009 which still thrives today(Skillu.com & SwingAcademy.com). He is on the advisory board for FlipaClip Animations🎬 which is the world leader☝ in their app space with millions of users around the world🌎. For over 15 years at Zag, he has traveled the world with the world's best🔝 NCAA and National team coaches in nearly every sport. Such travels provided unique and intimate insight👀 into how the best leaders lead and motivate. Experiences that play out in the many themes of the Zag the Zonkey books📚.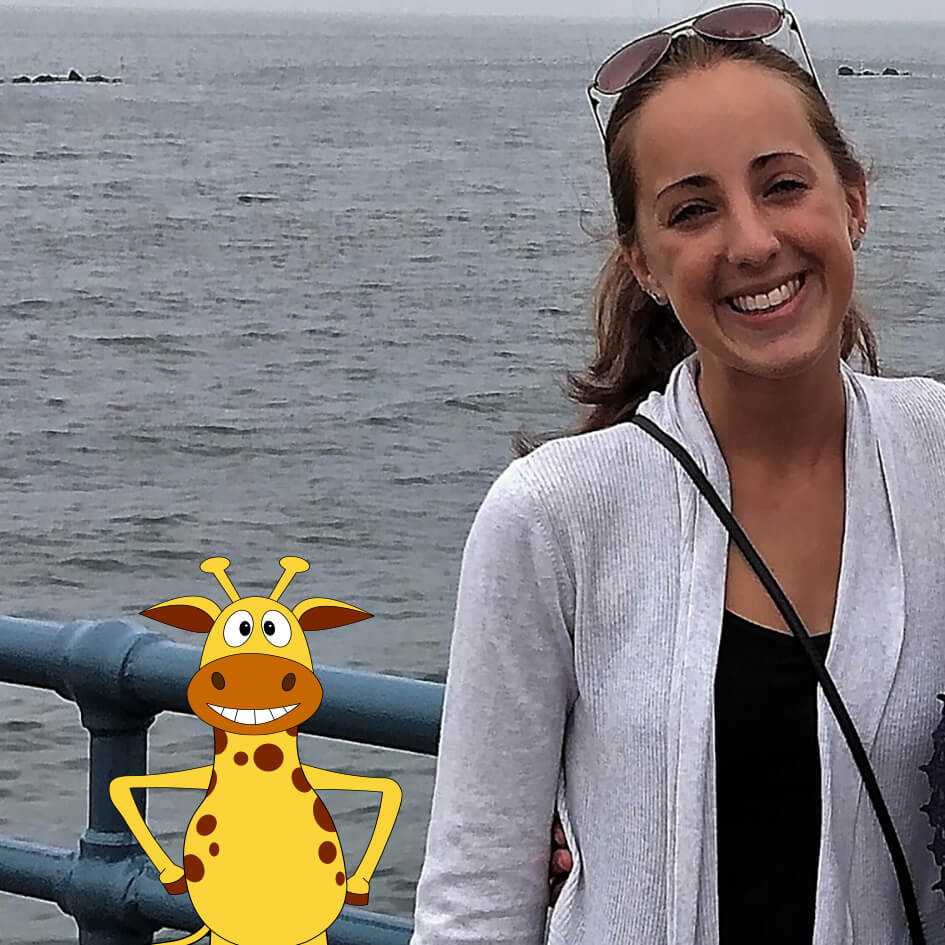 Kate is a trained social worker who brings that experience into our content and stories📚.  She leads our non profit partner initiatives as well as supporting all team building, logistics, packaging📦, editing, fullfilment, social media, and more. 
Kate joined Zag in 2015 and has been instrumental in the organization and development behind inbound tours to the U.S. In addition, Kate has been a part of developing new Zag Give Back initiatives across the globe to create more life changing experiences for our teams and the countries we visit. She is passionate about service and social justice which is in line with her Bachelors Degree in Social Work from Bloomsburg University. She and her husband Adam live in Newtown, PA with their dog Penny. Kate enjoys traveling and sharing the world with Zag teams, reading, and exercising. She is always searching for ways to have a positive impact on the world. Any team that has traveled with Kate will attest to her caring and thoughtful management, incredible organization skills, and commitment to making travel a life-changing experience!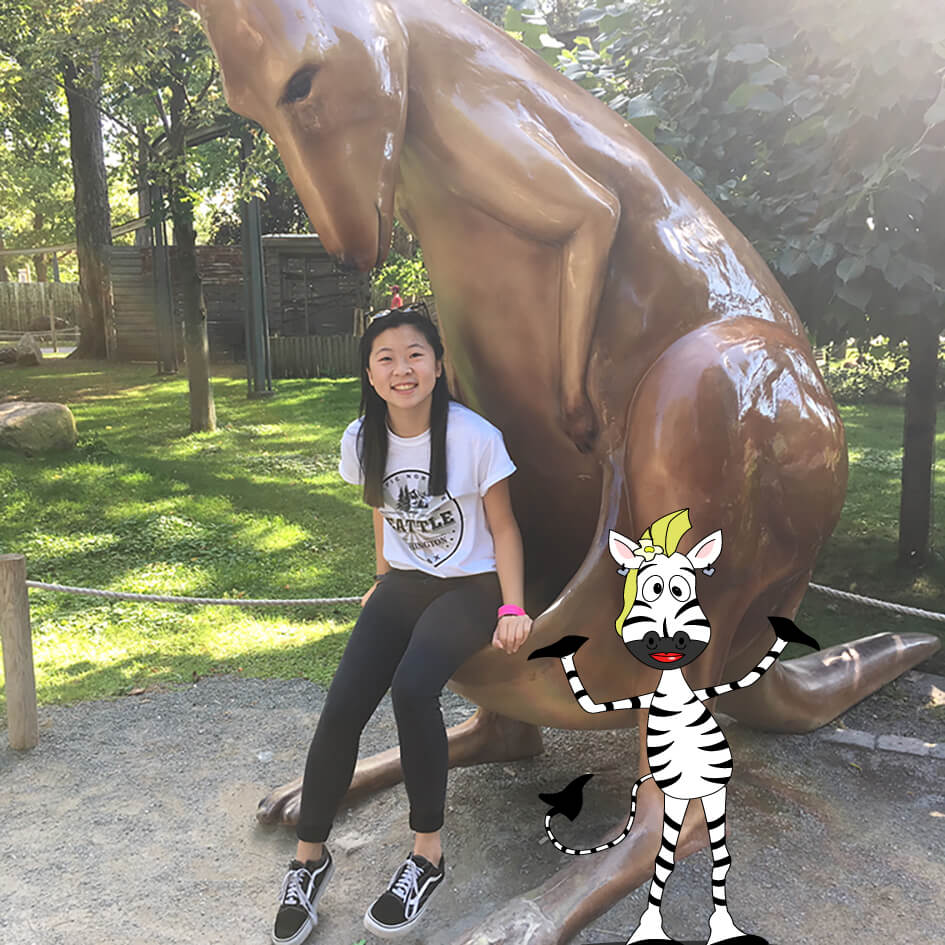 Olivia is our designer and creative talent contributing to all facets of the Zag the Zonkey project!
Originally from Boston, Olivia is currently finishing her senior year at Drexel University majoring in product design with a minor in fine arts. Interested in the impact design has in building relationships, she is passionate about creating products that help individuals and communities grow. Olivia also enjoys playing volleyball and finding the best donuts in the city. Driven to create impactful experiences, her focus is on helping both children and parents develop through powerful visuals, storytelling, and lessons.